Spitzer Silo
The pioneer in dry bulk tanker manufacturers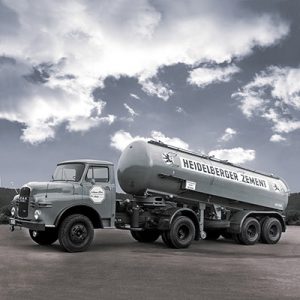 Spitzer Silo Group looks back to a long tradition. The family owned company was founded in 1872 by Johann Spitzer and in its early years specialised in the manufacturing and sales of agricultural products.
The year 1950 became an important milestone in the company's history. Development and production of the first dry bulk tanker to transport cement and soda made the long-established company to become the pioneer in the production of the aluminium vessels for dry bulk tankers. Since the end of the 60s, Spitzer concentrated on dry bulk tankers development and production and has been constantly investing in improving of the products to the perfection.
Nowadays, the Group operates internationally and is one of the leading manufacturers of dry bulk tankers and truck-mounted units.
When it comes to design and production of customised trucks, Spitzer Silo has a very extensive range of know-hows at its disposal. This knowledge has been built up over many years. Indeed, Spitzer is a pioneer in this particular segment – the first dry bulk tanker that ever came on the market carried the name of Spitzer.